The More Even The Drive, The More Accurate The Clock
As the tension in the spring housing decreases, the range of oscillation of the balance is also reduced. This phenomenon has a negative effect on the accuracy of the watch. In order for the balance to oscillate at the same distance, the force transmitted over the gear and the escapement must remain the same.
As long as the force flow to the balance is through, a decreasing spring tension also influences the amplitudes. Different solutions are therefore designed to convert the energy absorbed from the spring into a constant moment by means of additional mechanisms. One possibility is to switch between the spring housing and the gear unit a continuously variable transmission with chain and worm, another is the constant-force mechanism.
It interrupts the continuous course of the gear train in order to supply the balance with constantly constant energy by the emission of even pulses, and thus to keep the amplitudes and the gear stable. An auxiliary design between the armature and the escapement, which is tensioned before each impulse, ensures that each force impulse has the same driving effect on the balance, irrespective of the tension in which the spring is in the spring housing. The first special inhibition with constant power built Thomas Mudge 1755 for a Chronometer competition of the British parliament.
A highly modern inhibition with constant force is the "Constant Escapement" by Girard-Perregaux. A silicon spring is charged by two armature wheels in order to always supply the same amount of energy to the balance. This sounds simple, but it is a highly complex pre-tensioning system, which only few manufacturers can realize. (A detailed description of how the Constant Escapement works).
In English, the mechanism is called "constant force escapement", in French "remontoir d'égalité", in German one speaks of a "Nachspannwerk", as for example A. Lange & Söhne. In the length 31a spiral spring is tensioned every ten seconds with the force from two spring housings over the gear train. The energy absorbed in this process is sufficient to deliver it to the escapement as a constant force in the following ten seconds.
According to picktrue, the Lange-Nachspannwerk differs from a constant-force mechanism in the conventional sense, as realized by Girard-Perregaux. Its silicon spring supplies the same drive energy to the balance with each pulse. Again, the constant-force mechanism of the IWC works differently. It integrates an additional inhibition between the seconds wheel and the anchor wheel. This spans every second a spiral spring, which as a temporary energy reservoir supplies the armature wheel with force, in order to keep the balance at the even swing. The latter is ultimately the sense of a constant-force mechanism, whether it is realized according to the original definition or as a modified construction.
Gallery
Citizen Skyhawk AT
Source: sabresoftware.wordpress.com
Clock ticking: cheap 50x faster memory
Source: gearburn.com
LEGO Star Wars Boba Fett Alarm Clock
Source: gadgetsin.com
Film Study: Temple Gets The Better Of Gunner Kiel
Source: www.downthedrive.com
The Race Cars of Gran Turismo 2
Source: www.gtplanet.net
Galaxy Note 3 vs. Lumia 1520
Source: www.overclock.net
The Watch Guys: Citizen Expands the Atomic Time Line of …
Source: thewatchguys.blogspot.com
Chapter 5: Process Scheduling
Source: slideplayer.com
Chapter 6: CPU Scheduling
Source: slideplayer.com
New Hot-Rod .224 Valkyrie Cartridge from Federal « Daily …
Source: bulletin.accurateshooter.com
Eglin Theatre in Crestview, FL
Source: cinematreasures.org
Xiaomi Redmi 2 8GB cell phone for Gaming by Xiaomi
Source: www.game-debate.com
lippi guided guangzhou evergrande to one asian and three …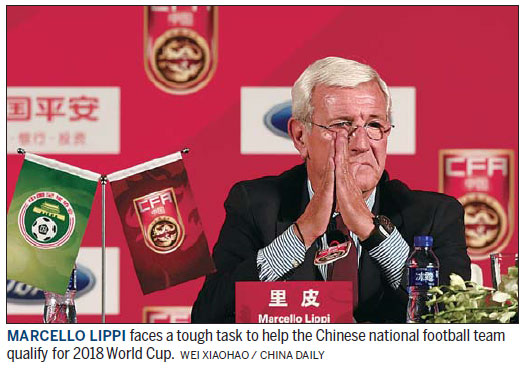 Source: www.chinadaily.com.cn
Ten years ago today, the last air-cooled Beetle left VW's …
Source: www.vwheritage.com
Kiwi Chateau – The Somme (Battle of)1st July
Source: kiwichateau.com
Find (QJY) Hawker Hydraulic Pump AIR111500-6 OHC …
Source: mail.2040-parts.com
419 BOARDS 30765970 30768485 You So You Waste Even More …
Source: onsizzle.com
Bible Facts Serving Size 1 Book Servings Per Holy …
Source: onsizzle.com
Chapter 5: Process Scheduling
Source: slideplayer.com
Chapter 5: CPU Scheduling
Source: slideplayer.com